Purified Word Printing International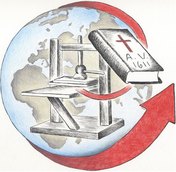 It all starts with a printing press

Since 1997 The Bible Baptist Church has distributed over 4.5 million pieces of literature. We started out with one box of tracts from Fellowship Tract league, and because of the need to get the gospel out, God moved us into something much bigger. While Brother Hamilton was preaching a meeting in Eaton Ohio at the Gateway Baptist Church, the Lord laid on the heart of Pastor Ron Sparks to give the church's printing equipment to the ministry in Moldova.

Pastor Paul Debacco, Crisswell Bible Baptist Church, took the equipment to his machine shop and begin to rebuild the equipment. Pastor Debacco worked countless hours, praying over the machine. His Brother Ed Debacco, a faithful friend to Bro. Hamilton, helped redo the electric so the press could perform at the same speed it did in 1966. While brain storming for a name to call the ministry. Pastor Debacco said," Why don't we call it Purified Word Printing international." Brother Hamilton agreed and the Printing work was began.

Since it's founding the Lord allowed our printing ministry to send literature to Russia, Romania, and Ukraine for national missionaries who can't afford literature.

Please continue to pray for a press that would print a whole Bible. The equipment we have is not able at this time to print a whole Bible. Please pray that God would raise up people to pray for this printing press needed to print a Bible. Please also pray that God would allow us to buy a semi- truck to take literature all over Eastern Europe. We not only have a vision for Moldova, but we have a vision for Europe. Please pray for this work.

---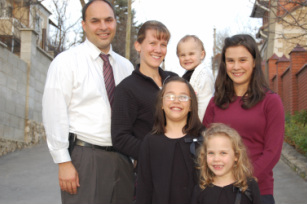 Currently, Clayton McCurdy is heading up Purified Word Printing International. Brother Clayton is a faithful friend and co-laborer in the work of the Lord. Brother Clayton, along with his wife Robyn format books, translate materials, and write tracts. Currently, we print tracts, Bible studies, Books, and John and Romans. The McCurdy's have a staff of one translator and a full time print operator for the ministry. The McCurdy family has faithfully worked in the ministry here since 2003. Continue to pray for them as they help build the Purified Word Printing International.
---
It's amazing how the Lord answers prayer. Thank you for praying for us. The Bible Baptist church continues to plow the fields of harvest in the hope of winning more souls for Christ.