The Anchor of Hope Orphan and Family Foundation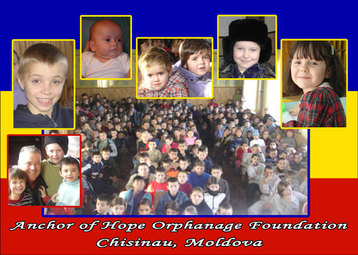 Anchor of Hope International

Anchor of Hope is a orphan and Family foundation started by missionary Paul Hamilton. The ministry of orphans was began in 1998 in a Orphanage in Prednistrovia, Moldova. There were 786 orphans in the state orphanage in the village of Glinnoe. Many of these children were without the basic necessities of life, many didn't even have shoes. At that time God burdened Brother Paul's heart and the lord opened the door for him to work with the fatherless. Because of the physical supply that was being provided by God, God was opening the door to preach the word of God weekly. As a result there were many orphans that came to Christ. The ministry there was short lived and a communist director came in and they denied us the opportunity to preach there. Nonetheless, God had already been working through prayer and he was opening a new door of opportunity in the village of Streseni. In 1999, we started the ministry there and many of these children came to Christ. In 2011, Brother Hamilton turned the ministry of orphans to Brother John Weldon and family. Brother John has organized many Christmas plays and continually has weekly outreaches in the Orphanage. Since Brother John's arrival the Lord has opened the ministry to 3 new orphanages reaching these fatherless children with the gospel.

Anchor of Hope of hope through the Direction of God through Brother Hamilton has opened 2 homes for teenage orphans. The Hannah house for girls and the Anchor boys home for boys. Kristy Marxer, from Dillon Montana heads up the girls home along with Dionese, Tanya Ratsu. These ministries enable missionaries to stay in the country and work. The Homes provide care for teenage orphans who have to leave the orphanage. They learn the Bible, and go to school to learn a trade so they can work. We teach these kids what it's like to grow up in a Christian home, they learn the Bible every day while studying a trade and or working a full time job.